It was the summer of 2014. Five of us decided to explore Alaska. We landed during the beautiful sunset by 2 am in Anchorage, Alaska.
However I must admit we never got a chance to experience the darkness during our stay in Alaska. Night was short in the summer. Short to an extent one can expect a sunset by 2 am and the sunrise by 3 am.
The pink light after the sunset and a golden light before sunrise vanishes the darkness of the shortest nights during summer. The night is a nightmare in summer and visa-versa for sunlight during the winter. Thanks to the Arctic circle for creating such extreme weather in the region.
We hiked mountains until 1 AM, climbed glaciers, kayaked lakes, went on a cruise trip in the Pacific ocean, watched dancing dolphins, sea lions resting on the shores, said "Hi" to the MOSES, BROWN BEAR, BLACK BEAR in the wilderness. Alaska was a dream come true trip.
Icy mountains, calving glaciers, light blue ocean, dark green transparent lakes, lush green forests, and wilderness is what Alaska stands among the best to experience.
An encounter with black bears
We were driving from Seward to Anchorage. We stopped at the random place to check for kayaking. It was bear lake. We rented kayaks for an hour and went into the lake for Kayaking.
Blue crystal clear water surrounded with mountains one side and think green forest on the other end. We were happily kayaking in those picturesque landscape. After returning the kayaks, we decided to explore the place a little more.
My companions decided to run around the lake and I stopped for photography. The Bank of the lake was rich with various wildflowers. During the course of my photography, I exited the trail and unknowingly I separated from the group in the middle of the jungle. When I realized I left alone, I went in on roaming around the lake searching for my friends.
Think forest leaving no clue. At one point the path split into two walkways, one goes deep inside the jungle and another around the lake. I was confused, which possible way they might have chosen to run?
I decided to go further a bit in case if they are still waiting for me. I stopped by the scratching noise from the distance. A big black bear and two babies bear eating lunch. I smelled the danger, recalled the safety measures. I absolutely had no safety gear. I decided to turn back and started walking back slowly.
Meantime it was almost 2 hours I got lost. Before realizing the presence of Bears, I was even chilling and happily enjoying me-time. Sat on the shores of the lake midways to enjoy the serenity with the lovely site. It was so peaceful that I forgot the absence of other people and never sensed any danger.
Meanwhile two of my friends started searching for me. By the time I went back, they were on the way back to give another attempt before approaching to cops for filing a missing complaint.
It was hilariously scary after I learned more about how dangerous to get inside these jungles without a preparation and a bear spray. Even experts suggests to go with the group. I was unconsciously adventurous enough to enter into the Alaskan jungle alone. And spent almost two hours roaming inside, yet I am glad to be safe and alive.
How to plan a trip to Alaska
Alaska is huge. It holds 8 huge national parks. Which makes Alaska as the 2nd highest in United States. Many national parks are easily accessible from Anchorage. However few national parks near Juneau are richest in wilderness.
Alaska offers different tours in various seasons. People visit in winters mainly to watch northern lights. Traveling by road to most of the destinations in winter is merely impossible. But one can explore Alaska in winter by its train routes.
Aurora Hunting
Aurora winter train over the weekends from Anchorage to Fairbanks is the best to witness the northern lights. Fairbanks is so ideal to watch northern lights.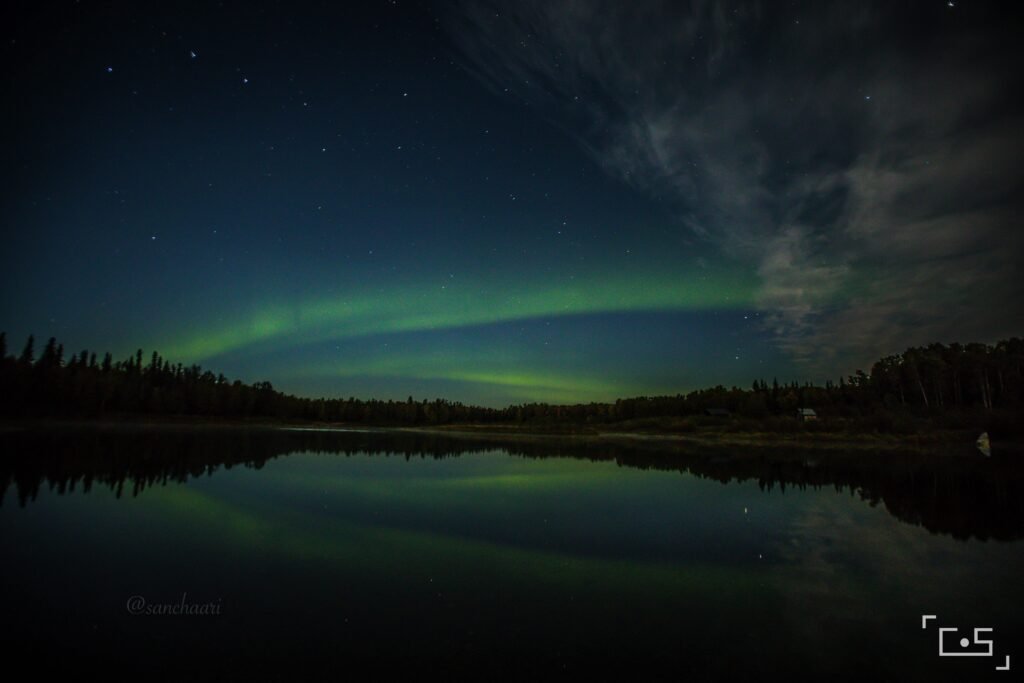 Aurora hunters and photographers often chose the northern part of the Fairbanks as the Auroral oval zone is concentrated in the location makes aurora activity rich in winter. Low storms and far away from coastal makes it exemplary to watch the dance of colorful lights during winters.
Road trips
Anchorage is an adequate airport to land for a road trip. We stayed in a campground in Denali. We chose to stay in a traveler's hostel for the rest of the places. Few of these places are must-visit during the road trip.
Denali National Park & Preserve – North to Anchorage, almost four hours drive to reach beautiful and popular Denali national park. Mount McKinley, North America's tallest mountain in the park is a must-visit destination.
The Park office conducts tours for several places inside the park and a tour bus leaves at certain timings. Better to book the campground well in advance. Check the places to hike, guided tours & timings, and campground info on the national park website.
Kenai Peninsula – South of Anchorage there are beautiful glaciers, ice fields, lakes, ocean, and picturesque landscapes. Some popular destinations in Kenai Peninsula are Portage Glacier, Matanuska Glacier, Kenai Fjords national park, Homer, and many more. Matanuska is best for ice climbing.
People often visit Valdez for Kayaking and many different adventurous activities.
Cruise trips
Kenai Fjords offers many activities like one-day cruise trips, kayaking in the sea, ice climbing, etc. The day cruise trips take us all the way to the edge of Harding Icefield where we can witness beautiful glacier calving. Harding Icefield is a huge ice field that feeds many glaciers. Kenai Fjords offers various cruise trips so that one can choose the best up to their expectation.
Ice climbing
I hiked to Harding ice-field trail to ice climb on Exit Glacier. Walking on glaciers is an experience of traveling back in time. The hard ice underneath our feet may be clotted thousands of years ago.
Such ice calve into the sea in bits and pieces every day. We can witness huge icebergs in the ocean near the ice field and glaciers. That was an exciting phenomenon to watch during our cruise trip. Ice climbing needs the preparation and the help of an expert. The climbing gears can be rented in adventure camps from Seward.
Tips to travel Alaska
Alaska is really vast. Make sure to prioritize your do's and don'ts before visiting Alaska. The best season to visit Alaska is summer. The hotels are quite expensive in the season. We preferred to book travelers hostels and campgrounds during our visit.
To avail of national park tour services, cruise trips, and any adventure activities, it's best to make reservations well in advance before your arrival.
It takes a long time to reach Alaska and travel to different destinations in Alaska. As there aren't many routes to choose from. If you are planning to use the train, make sure to confirm the schedule.
Book your stay well in advance if you are traveling in Summer. Even campgrounds are crowded during busy long weekends in summer. Many places close during winters, hence contact them well in advance and confirm your stay before reaching the destination.
Travelers hostels are best for budget travel. Anchorage, Seward, Talkeetna, and many other towns offer good travelers hostels. Even remote places in Alaska provide shared cottages for budget travelers.
Buying an Alaska Toursaver book is the best way to save money on tours and attractions. The book offers many deals for two people. Hence it is ideal for a couple. The $100 book saves half the price in public transport, cruise trips and many activities for 2 people.
It rains during the summer. Be prepared to face the rain and cold on top of mountains and in the evening.
If you are planning to hike, expect to encounter wildlife and be prepared with safety gear. Carry bear spray when hiking. Better to hike with a group.