You must have heard of Srinivas Gowda, a Kambala jockey who became an overnight success with him running 142.5 meters on a Kambala track in 13.62 seconds which would equate to completing 100m in 9.55 seconds, faster than the 100m world record held by Usain Bolt.
We were bowled over by this achievement and decided to witness the same in Didupe, a small hamlet nestled in Dakshina Kannada district of Karnataka.
A little bit about Kambala and its origins before that.
Kambala and its origins
Kambala is an annual festival celebrated in the Dakshina Kannada district of Karnataka. The festival involves the traditional buffalo race, a popular and unique sport among the farming community of the state.
According to one belief, it is a festival that originated in the farming community of Karnataka. The festival is dedicated to Lord Kadri Manjunatha, an incarnation of Lord Shiva.
It was celebrated to please the Gods for a good harvest. It was also a form of entertainment or recreational sport for the farming community. The winner of the buffalo race was rewarded with coconut and such other things.
Kambala in Didupe | What we saw
We at Treks Unlimited took a hiking trip to Didupe a small and quaint town to witness Kambala. It was a day-long event with jockeys from all over Karnataka fighting it out on the track.
There were two tracks in this particular Kambala one called Surya(Sun) and the other Chandra(Moon) and the jockeys battling it out on the field. Usually, the length of these tracks is 120-160metres each.
We decided to head to the event post-dinner to get a glimpse of the jockeys, even at 10 PM it was bustling with the crowd and anxious people who wanted to get a glimpse of their favorite, the joy of the kids likewise the adults was unparalleled and a sight to behold. The villagers all gathered to cheer on their star. Whenever a new race began everyone stood up from their seats to gauge at the tracks.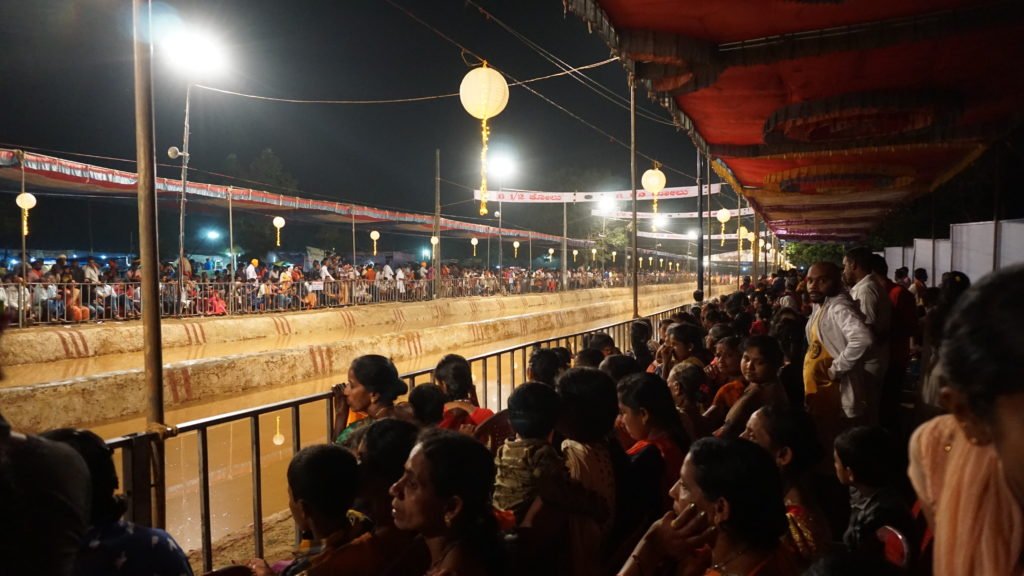 Everyone tried to get in front of the stands to witness this sport, I was totally mesmerized by the unique traditions and culture that I had never experienced before. Stood there for good 1 hr looking at riders fight it out.
The event was pretty advanced technically since they had timers to track the speed of the jockeys. Each team had many villagers who took care of the bulls before and after the race. It was a sight in itself.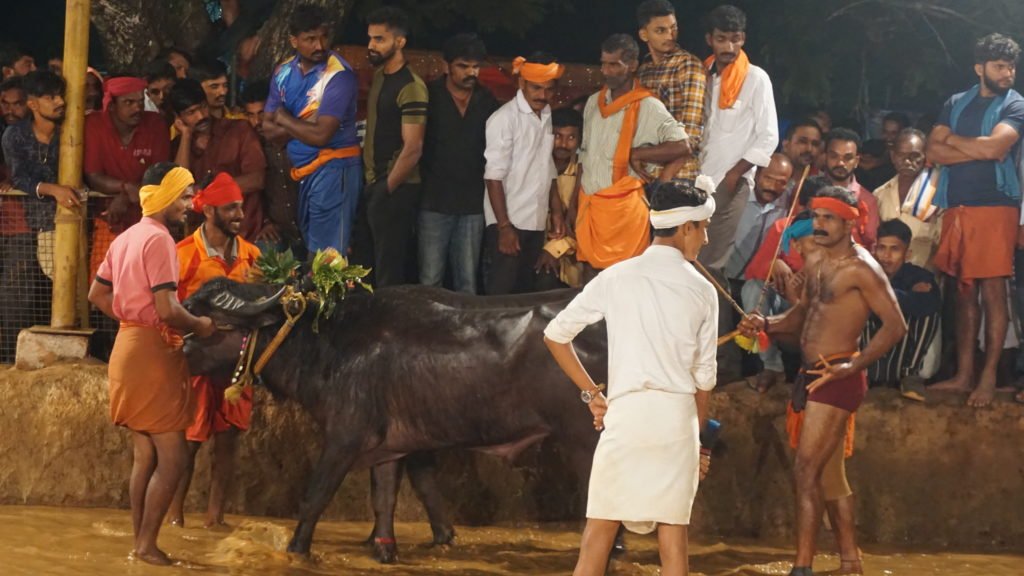 We also got to meet and take pictures with the Kambala jockeys and their teams it was beautiful to experience.
We also had local fruits, delicacies in the home where we were staying, all local Dakshina Kannada food was yummy and mouth-watering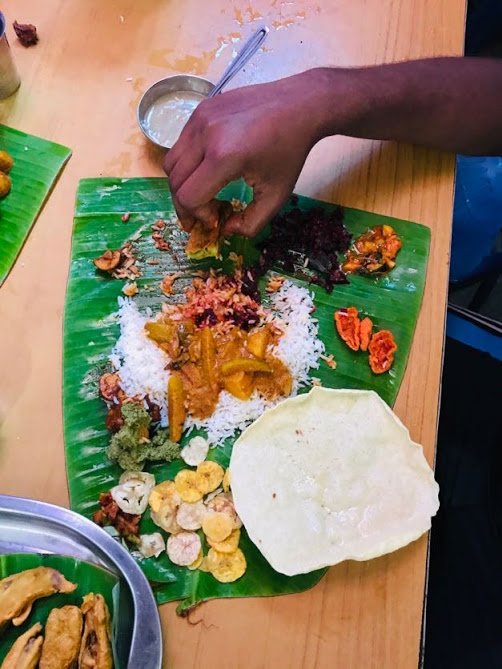 All and all it was an amazing weekend with glimpses of culture, Kambala and a lot of beauty of Dakshina Kannada.
More stories to come from our hikes and travel in Didupe. Stay tuned.
To be part of such experiences join us on our next adventure, catch me on Treks Unlimited